Planning Services through Jackson Builders
At Jackson Builders we provide construction services to a variety of different clientele in Eastern North Carolina. Whether you need a church renovated, state of the arc warehouse for your company, or a local restaurant, we are the building and construction company to fit all your needs. Being from Goldsboro, a small town in the heart of Eastern North Carolina, Jackson Builders have worked with companies along the coast to the triangle, successfully building and maintaining lasting relationships. We receive stellar reviews and praise from our clients and partners.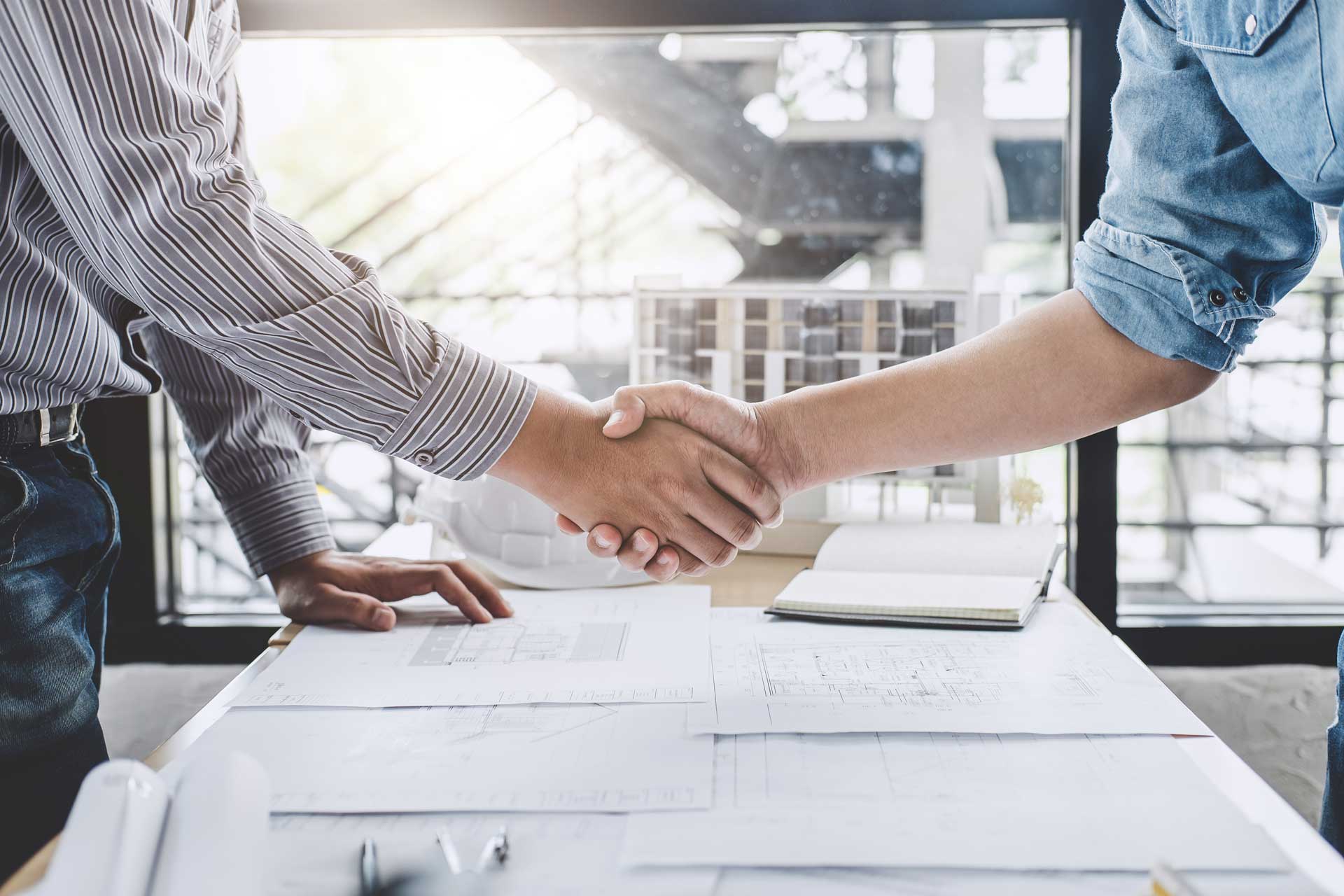 Our Drafting Team
The Drafting and Engineering area of Jackson Builders is the backbone to the planning and building strategy part of the process. We are committed to providing the most comprehensive plans to our clients, ensuring clear communication so all parties are heard and satisfied. Jackson Builders understands that these projects are costly and incredibly important, and we value this. Every project, no matter big or small, is treated with the same amount of respect and value.
The first steps of this process are introductory client meetings, as we start to begin the planning process for the project our first and foremost goal is to ensure we prioritize the client's needs. These early meetings will consist of developing a concept for the project. That can include simple floor plans and elevations, basic layouts, and design elements of that nature. After development of a floor plan, we will start utilizing AutoCad technology. This will further the conceptual design and begin the building process for us. This step in the process allows the client to visualize the project and evaluate how our design can meet the demands of the project.
Once conceptual plans meet client approval architectural and engineering begins in earnest, developing the details that go into the project to meet client needs, as well as provide plans that meet the applicable building codes for the project. Our relationship with a group of design professionals working with us on a regular basis provides fluid communication, quick turnaround and great benefit to the client in having our knowledge base work in concert with the designers charged with completing plans for your project.
At Jackson Builders, it's important for the client to feel that they are as much a part of the planning process as they like. If they want to be hands off and trust that Jackson Builders will deliver an outstanding project, we are thrilled for your business. Conversely, we love working with clients who want to be involved in every single step of the planning process. We welcome any and all client types and are thrilled that you have chosen to work with Jackson Builders.